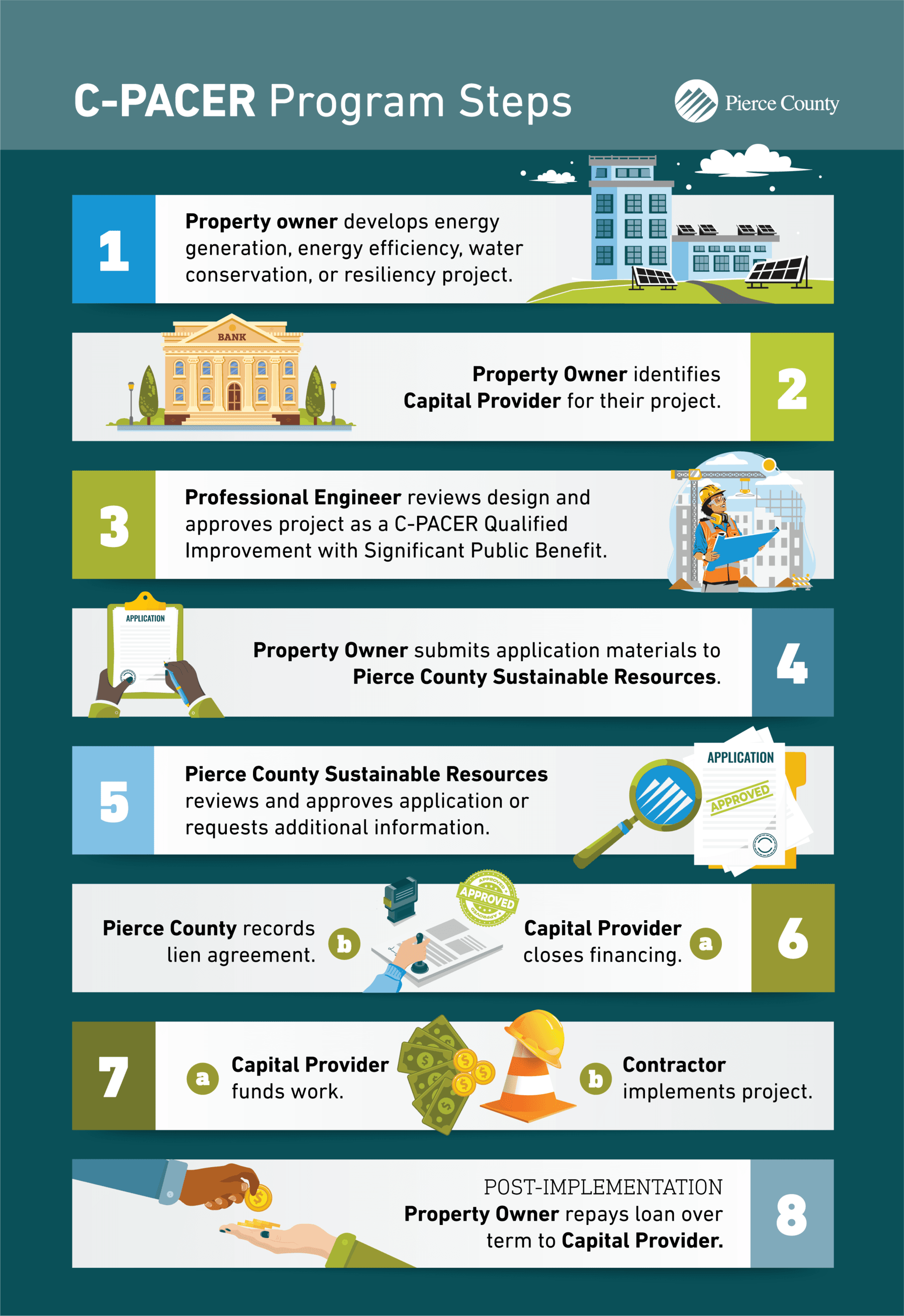 C-PACE in Pierce County is now live
It's official, the Pierce County C-PACER (Commercial Property Assessed Clean Energy + Resiliency)  program is live and available to accept sustainable projects. We're excited to have played a small roll in getting this passed with all of the addendums our C-PACE Capital Partner requested.
If you would like to find out if your project qualifies for C-PACE, we would be happy to make an introduction to our partners. Send us an Email.